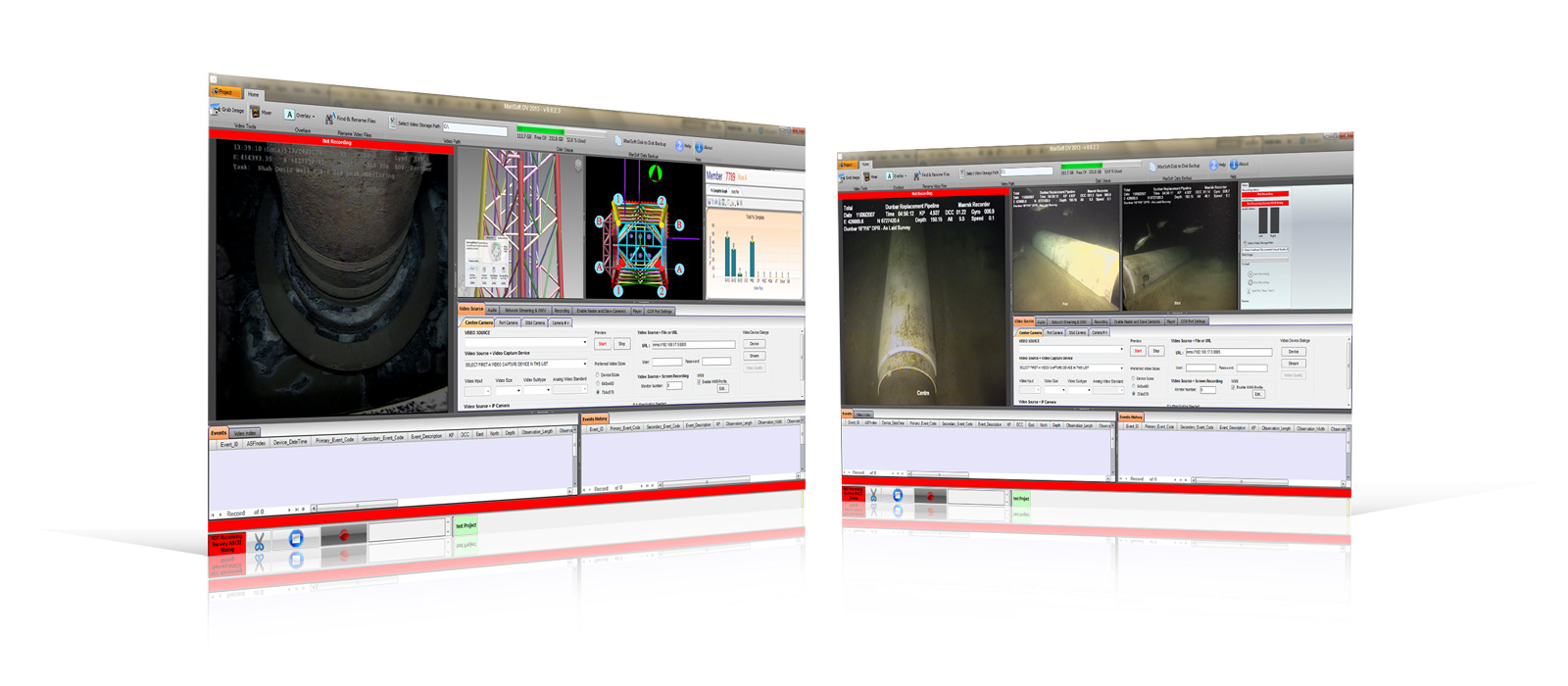 MariSoft DVR is a robust user-oriented and powerful carefully specified and configured Digital Video Recorder, specifically designed for the storing, and replaying video data is easily be configured to suit each customer's requirement for video format, number of video channels and overlay configuration.
Benefits
1, 2 or 4 channels available (Supports Standard and High Definition)
Ability to Combine & Record two cameras in one video file.
Record to any media, USB Storage, Network Attached Storage (NAS), RDX…etc.
WMV, MPEG recording
Support WMV profile configuration (IMCA requirements for subsea video inspection)
Scalable video quality
Grab images/clips "on-the-fly"
Compression of the audio and video streams, "on-the-fly" or after recording, using standard audio/video codecs like MPEG, DivX or third party
Re-Encoding of video to change the overlay, or remove audio stream, or to compress it.
Supports video cards with several inputs, or in master/slave modes
Support for IP cameras in MJPEG, JPG and ASF mode (Supports username/password authentication on IP cameras with secured login)
Screen Recording (Full screen recording or one monitor when using several monitors)
Text overlay, Image overlay, with resizing, alpha blending (Ability to record the overlay in separate text file)
Enable/Disable overlay
Advanced playback features
Historical Events View
Stream live video over network
User definable file time limits
Automated or user-managed video file copying
Automatically create FUGRO (dvtable5) for recorded video files
Integrated with FUGRO events
Able to integrate with 3rd party products.